Got a little time in the shed today, so I sorted a bit more of the wiring loom.
I had the wiring really neat and down to the absolute minimum before I sold this bike 15 years ago, but the guy who had it in the meantime tried to refit the electric starter and messed it up so I pretty much had to start from scratch again.
I've separated ignition from lighting to make it easier to find a problem if I ever have one.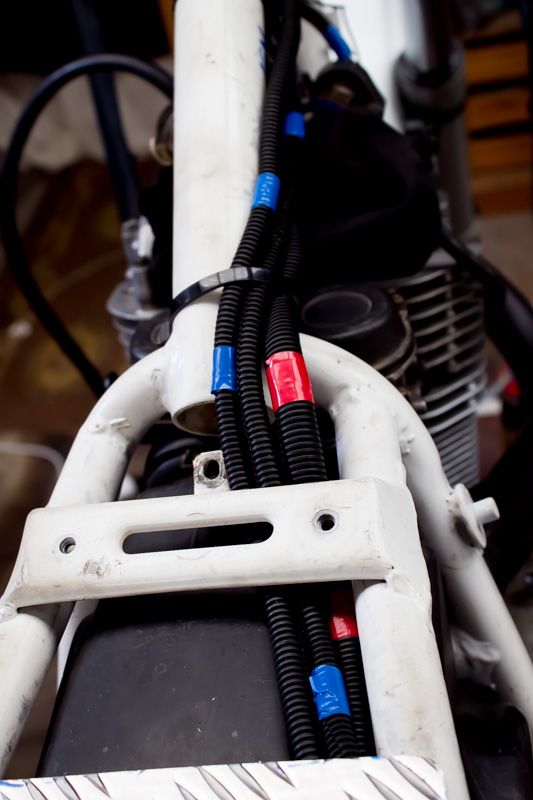 Having done that, I got the idea to see if it had spark. It did. So I dropped the carbs and airbox on and gave it a kick............
https://www.youtube.com/watch?v=5TVTbKBxMVc
To be honest, I originally tried to start it without the decompressor and it was pretty much impossible. I did get a cough, so I was fairly confident it would run before I started the video.
I refitted the decomp assembly and it's quite easy to start now.
Still lots to do before I can ride it, though.