Tanks...
The original tanks were fairly grotty so i managed to track down some decent ones from a lad in Donegal. Upon a cursory look they seemd to have some surface rust in them but not a lot.
Last night i peeled off the sprayers masking on the cap threads and had another look inside with the aid of torch and found more rust than i thought there'd be.
Now i understand rust removal at this stage with them all painted and decals on is doing things arseways but needs must.
Looks worse than it is but i still want it sorted. One thing thats obvious in this thread is that i-dont-do-rust
First step would be to remove the loose rust.
I thought about what to use
. I had previously reckoned on using some small link chain but the idea of snagging the fairly delicate pipes inside i was a real possibility.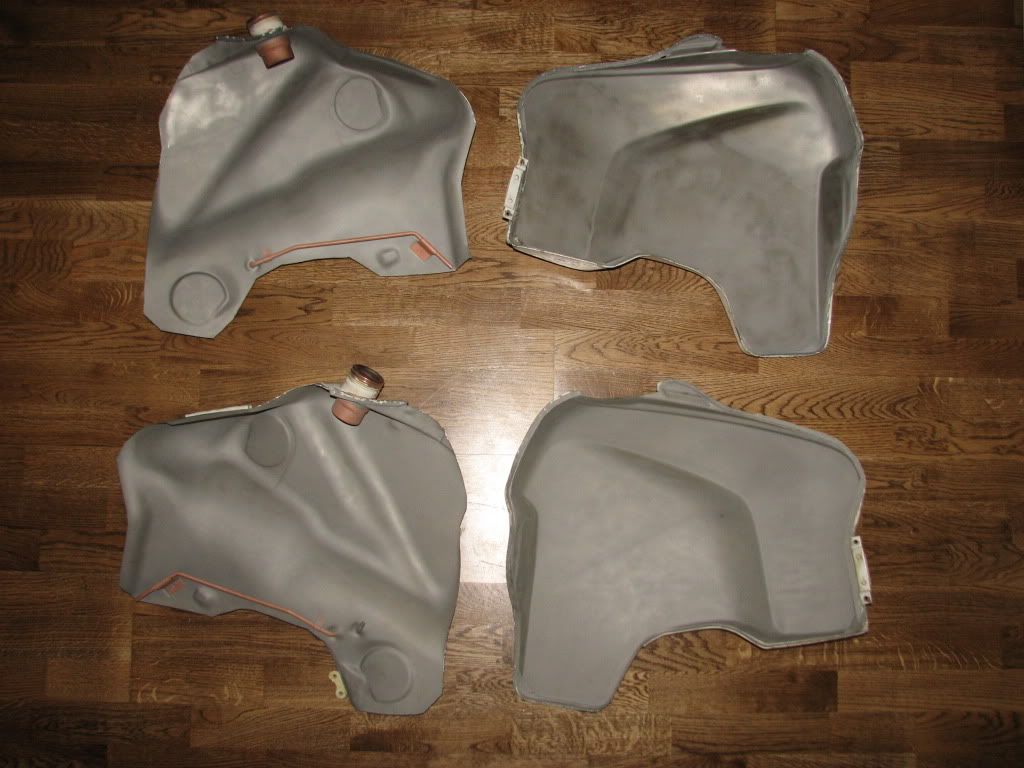 Heres a pic that demonstrates it clearly.
What i needed was something metal small and thin with a sharpish edge that when shook would be light enough to not dent the metal, would not get caught or snagged and would be edgy enough to remove rust.
This fit the bill
Stopped in the bank on the way home and four euros later....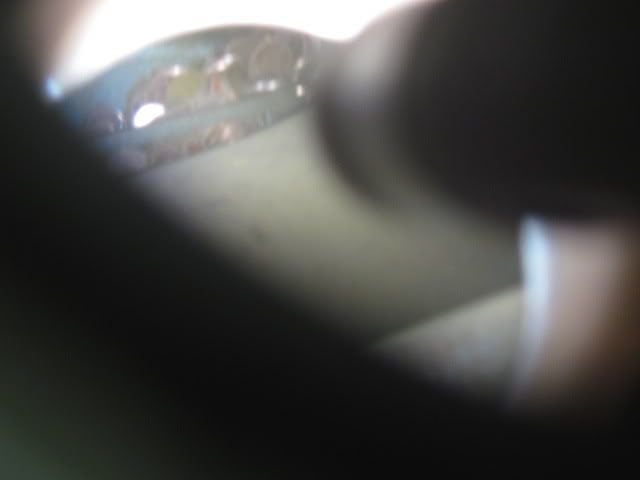 Shake for your life for as long as you can
After five minutes this was like some sort of French Foreign Legion cadet torture....
A half hour later and drenched in sweat...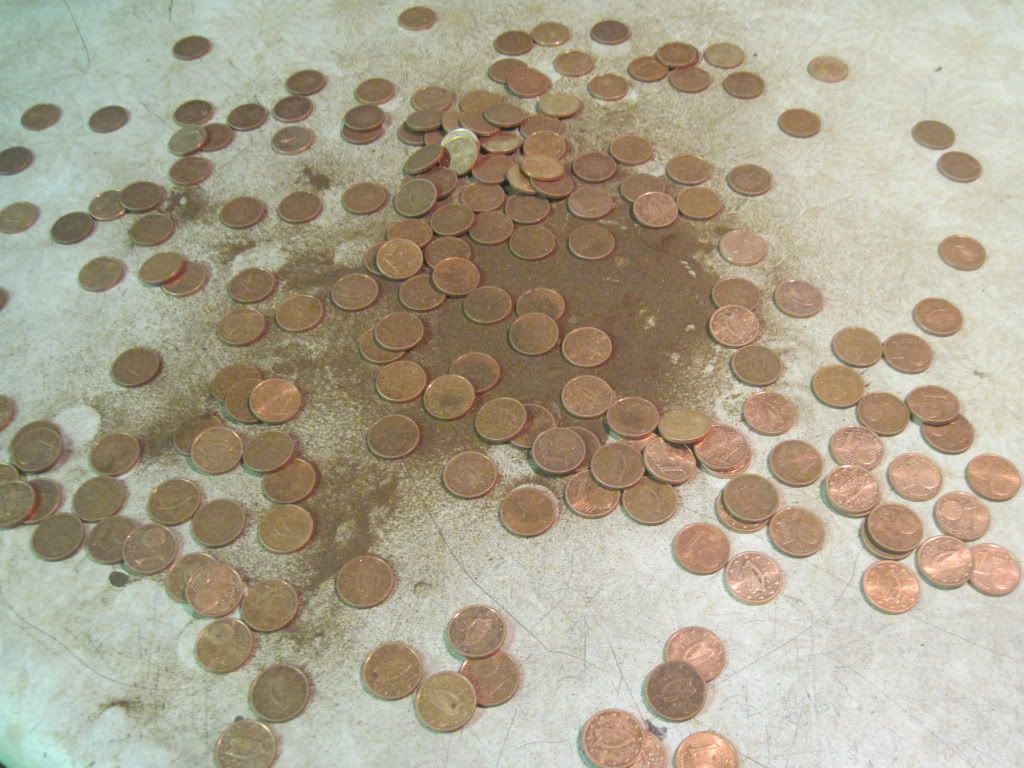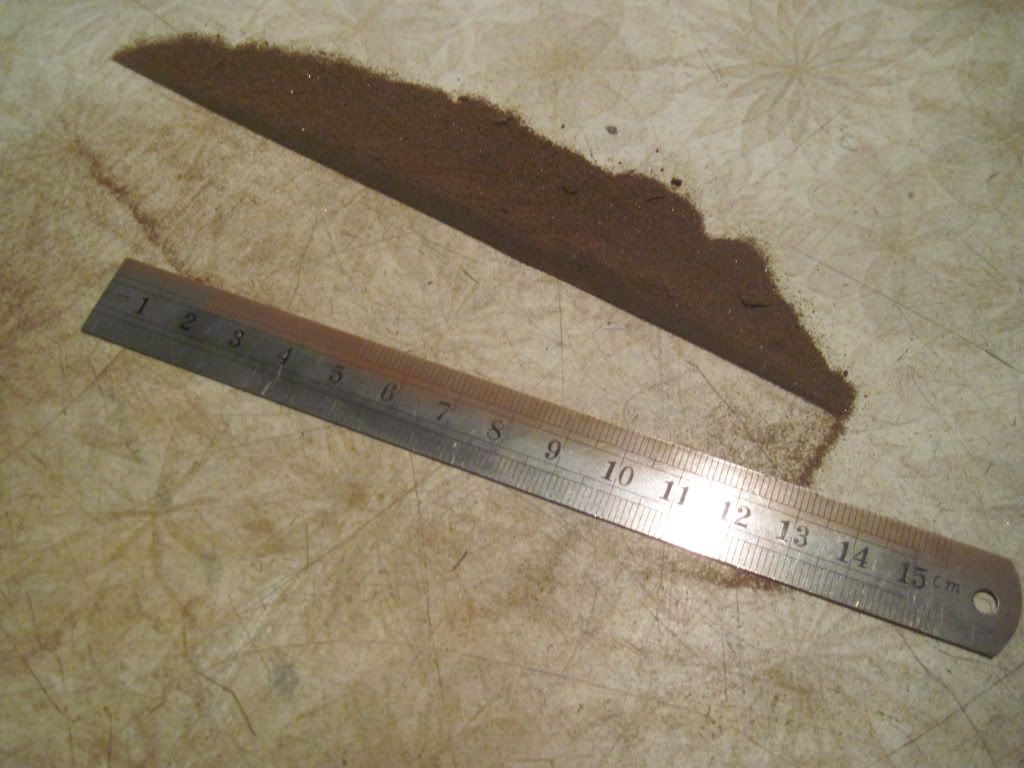 Took another few minutes to shake all the cent out as the filler collar extends inside the tank. Lots of rust dust eh, very effective this and well worth doing so. You can see just how bloody fine that shit is, its almost stained the steel rule. This stuff would deffo get south of the fuel filter.
Onto the other tank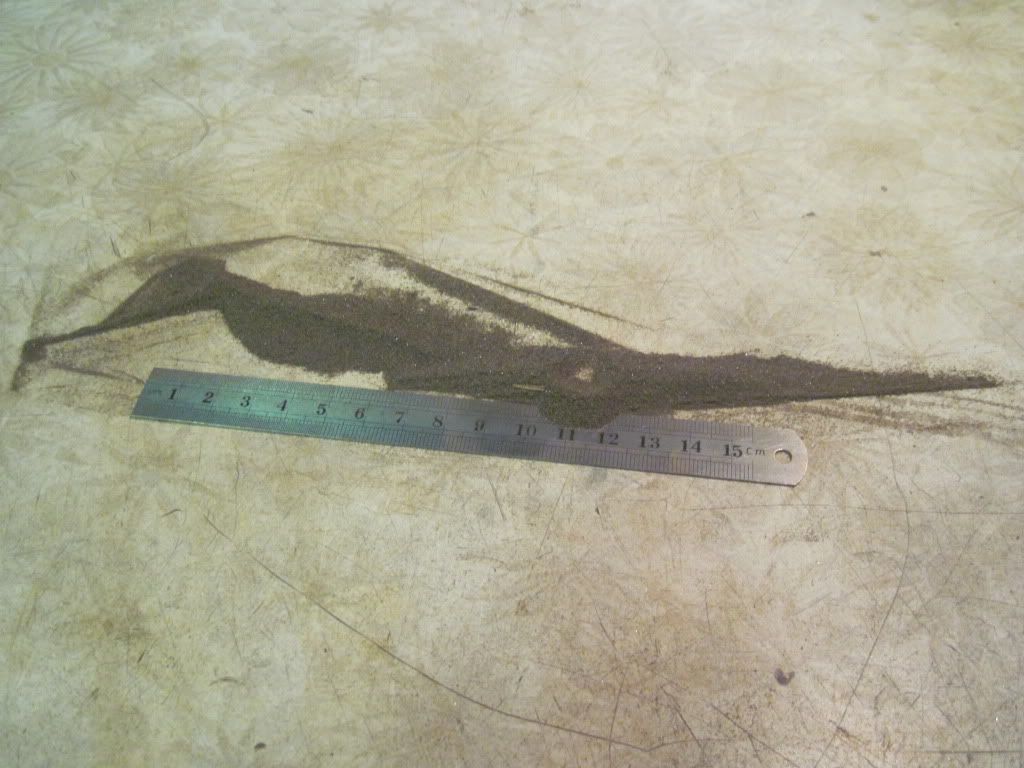 Some remainder of blast material in here i think.
In total i got this much out of both tanks.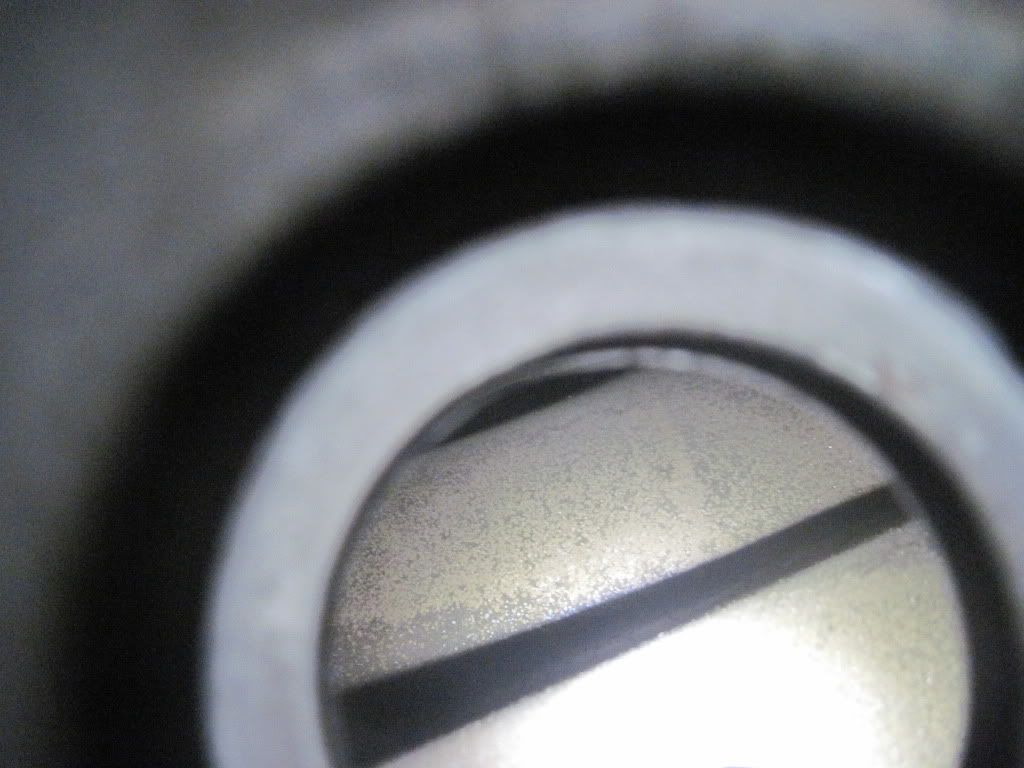 Hard to photo the inside of tanks but after an hour of jumping around the garage lol they looked like this inside.
Next step is kill the rust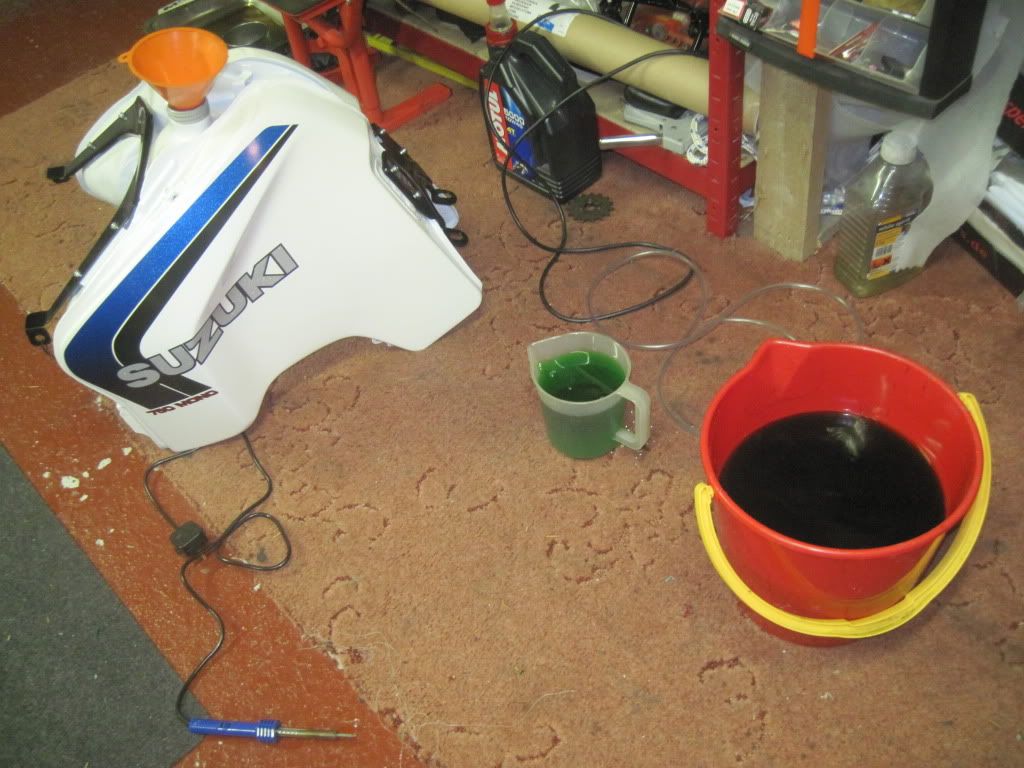 Used this gear on other bits on bobs and it does the job. Its a concentrate that you had nine pasrts water to. I made it stronger by only making 13 litres which i split between the tanks.
I find this gear works best when warm so they are in the house and i will change the angle the tanks rest at over 48 hours to kill any rust on all surfaces.