Hi All.
I think as most of us DR 800 SM import owners (1991 on) know there is no easy way of coverting the clocks to MPH.
Did a bit of playing around on photoshop and came up with this overlay.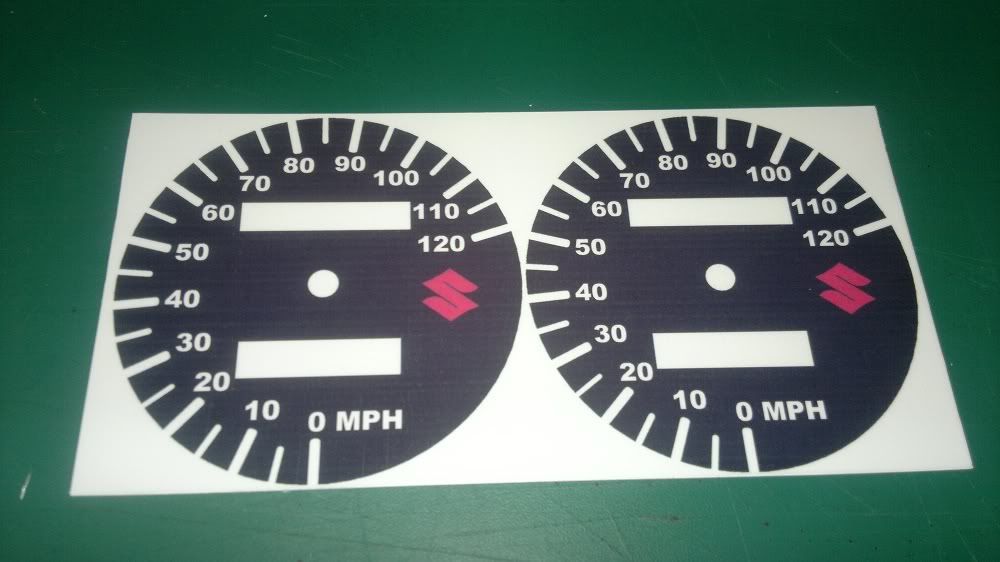 Printed on white self adhesive vinyl with a clear vinyl laminate. First try didnt have the laminate so the colours ran a bit when it was damp.
Thes ones seem to work ok.
Takes a bit of fiddling to get the clock apart but it can be done.
Quite accurate when compared to my mates Triumph Tiger but possibly a bit on the safe side if you know what I mean.
Thinking of doing a set of blue faces for the speedo and rev counter to go with the bikes yellow and blue coulor scheme.
Got a few spare, so if anyone wants one PM your address and I will pop one in the post. Remember 1991 SM models onwards.
Disclaimer. Dont blame me if your caught speeding.
MLC